Battery Replacement
Car batteries die with or without notice and you need Battery Replacement. Typically, you will get a warning sign on your dashboard before a battery fails. Although on the other hand, sometimes batteries can and fail abruptly, without warning, throwing anyone for a loop. Despite how it happens, when it does happen, it can cause a lot of stress – especially if you're on a tight schedule. Just like your computer or phone's battery becomes less efficient with every charge, your car's battery gradually deteriorates every time it's charged up by the vehicle's engine. After three years, most automobiles, trucks, or other auto-related equipment normally need replacement.
Edmonton and Area Mobile Battery Repair Experts
Want quick roadside assistance? give Hart's a chance we offer a competitive warranty and service, call us today!
After four or five years, most car batteries will be unreliable, especially in our harsh Alberta weather. However, that doesn't mean it won't be optimal at that time. After three years, it's considered an old-timer and likely is ready to be replaced. But, it can last well beyond three years if you keep it healthy. But, your battery's life expectancy depends on much more than just keeping it healthy; other factors also determine it.
Looking For More About
Mobile Emergency Service Truck? Click Here
Battery Problem
Old vehicle batteries can present a number of safety issues. Luckily, it's easy to identify if your car's battery is nearing the end of its lifespan, and you do not want it to affect your overall drive experience.
Your battery is the life of your car. Without it, your vehicle can't run. The battery also stores a lot of electricity, and if it can't contain that power, it can cause damage to your vehicle's system. Not only does this render your engine unusable, but it also adds to the cost of getting your car back on the asphalt.
Prevention & Maintenence Is The Cure
With good batteries, care is all about preventative measures, would a small amount of maintenance often go along way? YES!. Sometimes, you won't know something is wrong until you go to your vehicle, and it won't start. A good measure you should do is regularly test your battery. Generally, the average battery should be carrying a charge of 12 volts. It's also recommended that you ask for a warranty on your battery when you replace it.
That's why it's so essential for the ultimate convenience and quickest service possible. As the battery is the life of your car, it needs to be working efficiently and affects the whole system. When you need a car battery replacement quickly, our mechanic team can come to your location, change your battery for a new one, and get your car back up and on the highway. You don't even need to worry about hauling your car to a mechanic shop or car repair facility – we will come directly to you!
Mobile Battery Replacement
When our technician arrives on-site, they can test the viability of your battery and its system. Sometimes there is not an outward reason for the battery failing. We will run a diagnostic to reach the cause of the failure. If a new battery is needed, the technician will replace it with a new one.
Hart Transmission and Mechanical often replace old or failed batteries, around the greater Edmonton area, on-site and can help you avoid costly towing bills and taxis and carries a variety of stock and models of batteries. Prices vary dependant on what model and what quality of battery you want that meets your budget and price.
In Shop Battery Repair / Mobile Battery Replacement Service
Choose from a variety of business services, both in-shop heavy and light-duty repair centre, or let one of our fleet of mobile battery replacement service trucks help you where you are broken down!
Battery Services Edmonton and Area
We also carry common parts for other repairs if your battery is not the challenge, and can service most makes and models of heavy-duty equipment to common light-duty automotive vehicle fixes while we are on site. We are proud to be serving not only the Edmonton ab area but Stony Plain, Spruce Grove, Sherwood Park, and Ft Saskatchewan, Leduc, and Nisku areas, Phone us today!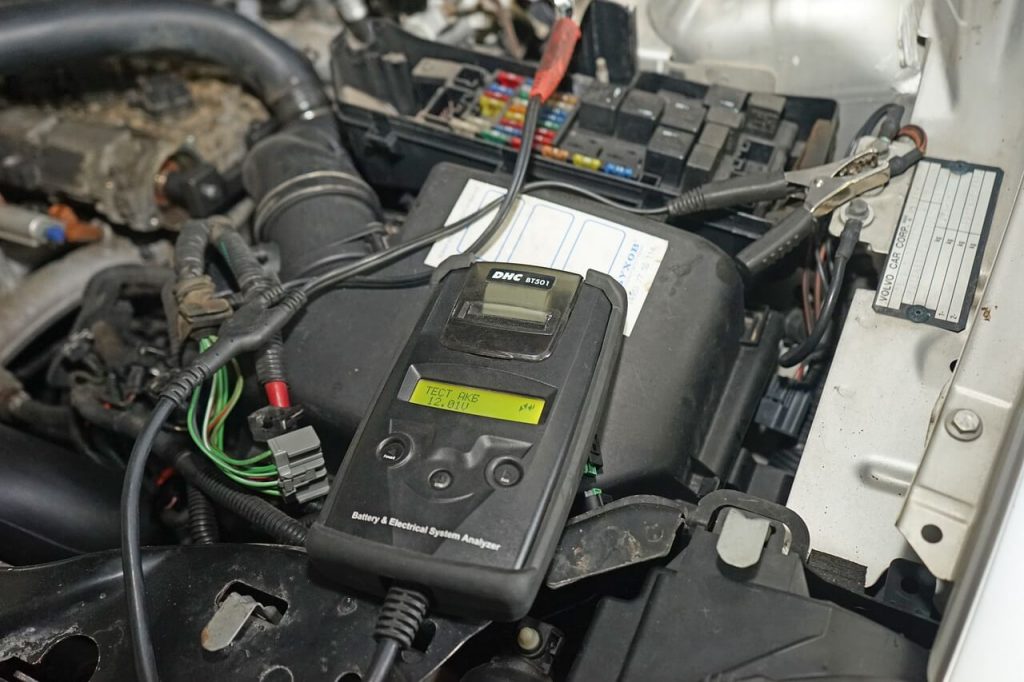 Available almost Anytime Anywhere
Whether you call us from a payphone or use your cell, call us, and whatever hours, our services will come to your location and provide you with a new battery, there is no challenge too hard to service. We have been doing automotive and heavy-duty mobile fixes for over a decade and every single customer is special! To pay we offer a variety of options and a variety of prices to meet your need.
Serving Edmonton AB in the Auto and Heavy Duty Industry
We replace and provide new battery parts for but not limited to:
General Auto Equipment
Heavy Duty Trucks
Off and On-Road Heavy Equipment
Medium and Light Duty Trucks and Equipment
Come in or call us there is nothing too hard for us to fix or for replacing.
Industry-Leading Results at Affordable Prices
We have very flexible store hours and can test diagnose and repair your heavy-duty truck or car or medium-duty truck on the spot with our mobile system, so book your service and give us a chance to earn your business and find out how you will enjoy our industry-leading support and good warranty!
Looking For More Battery Resources?